zurück zur Übersicht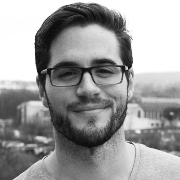 Kevin Wilma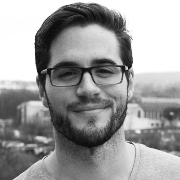 Fakultät für Mathematik, Physik und Informatik
Lehrstuhl für Spektroskopie weicher Materie
---
Publikationen
2019
Wilma, Kevin
Ultrafast Coherent Dynamics of Electronic Excitations in Single Conjugated Polymers and Supramo ...
Bayreuth, 2019. - xvi, 135 S.
doi:10.15495/EPub_UBT_00004408 ...
(Dissertation, 2019, )

2017
Wilma, Kevin; Unger, Thomas; Kostakoglu, SinemTuncel; Hollfelder, Manuel; Hunger, Christoph; Lang, Andreas; Gurek, Ayse Gul; Thelakkat, Mukundan; Köhler, Jürgen; Köhler, Anna; Gekle, Stephan; Hildner, Richard
Excited State Dynamics and Conformations of a Cu(II)-Phthalocyanine-Perylenebisimide Dyad
In: Physical Chemistry Chemical Physics Bd. 19 (2017) . - S. 22169-22176
doi:10.1039/C7CP04026A ...

2016
Wilma, Kevin; Issac, Abey; Chen, Zhijian; Würthner, Frank; Hildner, Richard; Köhler, Jürgen
Tracing Single Electrons in a Disordered Polymer Film at Room Temperature
In: The Journal of Physical Chemistry Letters Bd. 7 (2016) Heft 8. - S. 1478-1483
doi:10.1021/acs.jpclett.6b00446 ...

2015
Scharsich, Christina; Fischer, Florian S. U.; Wilma, Kevin; Hildner, Richard; Ludwigs, Sabine; Köhler, Anna
Revealing structure formation in PCPDTBT by optical spectroscopy
In: Journal of Polymer Science Part B: Polymer Physics Bd. 53 (2015) Heft 18
doi:10.1002/polb.23780 ...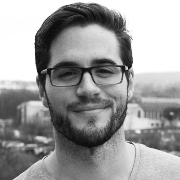 Fakultät für Mathematik, Physik und Informatik
Lehrstuhl für Spektroskopie weicher Materie
---
Kevin Wilma
Doktorand